Bright Green Hydrogen History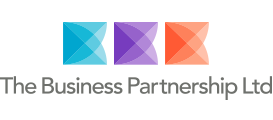 Bright Green Hydrogen Ltd (BGH),  is part of the wider company The Business Partnership Ltd. The Business Partnership Ltd is also parent to Bright Green Business and the Mid and East Lothian Chamber of Commerce. BGH were, until April 2013, known as the Hydrogen Office Ltd. The Hydrogen Office Ltd moved from its Edinburgh base in to the Hydrogen Office building at the Methil demonstration site in November 2009. The energy system was installed stage by stage, and was completed in September 2010 with the installation of Poppy the wind turbine.
We are grateful for the grants provided by:
European Regional Development Fund (ERDF),
Scottish Enterprise (SE),
The Scottish Government (through Natural Scotland),
Alsherra Developments,
The Energy Saving Trust (EST),
The Business Partnership Ltd.
The project was officially launched by Alex Salmond (the First Minister of Scotland at the time) in January 2011. After this we started to take tours and most importantly begin our education programme. The education programme is designed to appeal to all ages and abilities.
Levenmouth Community Energy Project
In 2015 Bright Green Hydrogen and a consortium of organisations (principally Fife Council and Toshiba) were successful in obtaining a grant of £4.4 million from the Local Energy Scotland Challenge Fund. The Levenmouth Community Energy Project (LCEP) builds upon the original Hydrogen Office Project. The installation of 160kW solar power compliments the existing 750kW wind turbine. Larger hydrogen storage tanks, electrolysers and fuel cells  form the storage system. The innovative Toshiba hydrogen energy management system (H2EMS) allows 8 buildings  in the Methil Docks Business Park to be actively managed as part of a renewable energy micro-grid. When the hydrogen storage is full, excess electricity can be exported to the National Grid.
The second aspect of LCEP is renewable transport. Bright Green Hydrogen has a fleet of 10 Renault HyKangoo vans for lease which are electric with hydrogen range extenders. Fife Council operates 5 Ford Transit vans which run on a diesel/hydrogen mix. They also operate 2 refuse collection vehicles which run on a diesel/hydrogen mix (a world first).  All vehicles are  refuelled at our demonstration site in the Methil Docks Business Park, or at the Fife Council  Bankhead depot.
LCEP allows our important education work within schools and colleges to continue whilst providing tours and presentations for Universities and external workplaces.  Visitors from all walks of life are welcome to visit our Methil site and see the technologies for themselves. Please get in touch to book your tour.