Oxygen Room
Ideal for 10 board room or 16 theatre style
Large wall for projecting onto.
Natural day light with blackout facilities
Lockable room
Internet Facilities
Prices from £20 per hour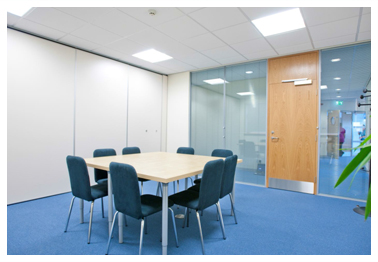 Hydrogen Room
Ideal for 10 board room or 16 theatre style
Large wall for projecting onto.
Natural day light with blackout facilities
Lockable room
Internet Facilities
Prices from £20 per hour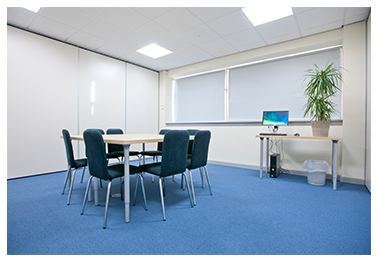 Water Room
Ideal for 10 board room or 16 theatre style
Large wall for projecting onto.
Natural day light with blackout facilities
Lockable room
Internet Facilities
Prices from £25 per hour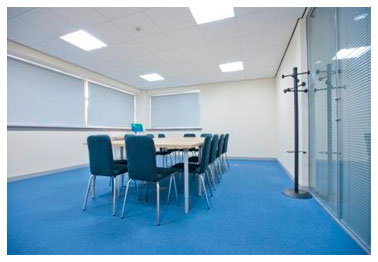 All 3 rooms Joined
Ideal for 10 board room or 16 theatre style
Large wall for projecting onto.
Natural day light with blackout facilities
Lockable room
Internet Facilities
Prices from £45 per hour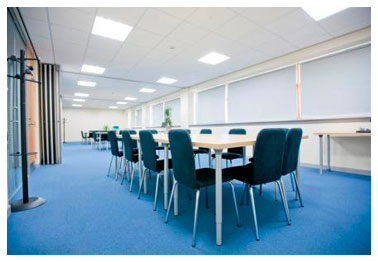 Additional Services Available
Catering
Coffee/tea and biscuits starts at £1 per serving. Prices for finger or fork buffets are available on request.
Equipment
Laptops and projectors are available to hire at £30/£60 each per half day/full day, and flipcharts with recycled paper are available at £10 per pad. A small amount of black and white photocopying can also be accommodated at £0.05 per sheet.
Terms of Booking
All bookings received will be confirmed in writing (email or Post) by Hydrogen Office Staff. If you do not receive confirmation, your booking may not have been received. All Prices quoted are exclusive of VAT.
Please advise of any changes to numbers and/or catering requirements as far in advance as possible (minimum 48 hours prior to event) Invoices will be sent out following your event. Please ensure payment is received within 1 month of receipt of invoice.
All booked catering must be paid for regardless of actual numbers on the day e.g. 25 people catered for and 20 turn up on the day. 25 must be paid for. Exceptions will apply where a minimum 48 hours notice has been given.